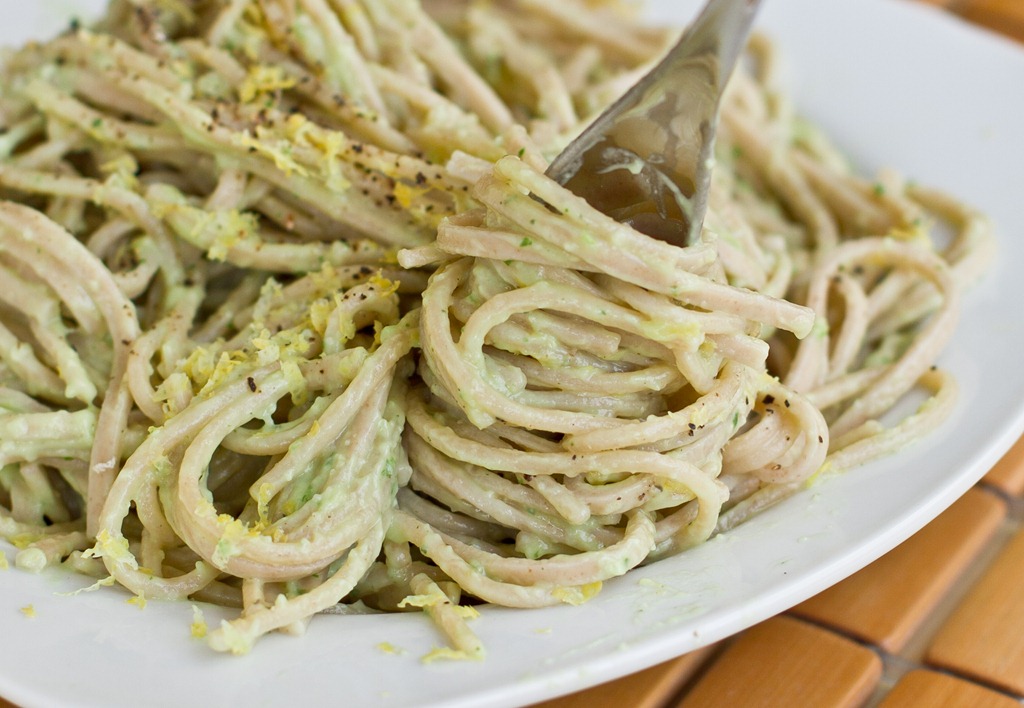 I made this recipe
for my family this weekend and they really enjoyed it.
I made a few changes to the recipe to make it fall into ETL guidelines. I used low sodium vegetable broth in place of oil. I also left out the salt, used 1/4 cup of lemon juice and a bit more basil. Finally, I used whole wheat pasta.
They ended up feeling that this recipe made more like 4 servings, probably because the meal started with large salads.